Here is a preview of this comic (censored in case of CHILDREN)! Patrons get the full size.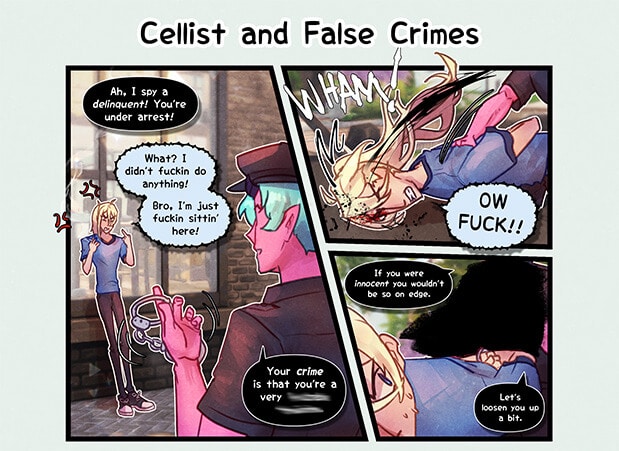 This content was exclusively for Cherubim-tier or above patrons who were supporting us on
Patreon
during June 2021. If you're already a patron, you can login
here
.
You can access this 🔥 SPICY 🔥 content right now by joining as a
$20 Curator-tier or above patron
, and gain access to all other exclusive time-sensitive posts like this one, as well as enjoy many other features too!
Or, if you don't want to miss out on any more exclusive posts in the future, you can join us as a
$10 Cherubim-tier or above patron
and start getting access to all new posts that are like this one!
So don't wait - pledge now to see secret stuff like this post, and help an artist keep creating comics and artwork in the process!
Already a qualifying Patreon member?
Refresh
to access this content.